EIPG

P

resents you The

Candela I
 
The Candela I, Technical Specs.
Motor diameter

321mm

Wheel size

12″

Matched tire

3.0-12 or 90/90-12 or 120/70-12

Magnet
height

30-45

Poles

28

Rated output power

500-5000W

Max. output power

1500-6000W

Speed

40-100Km/h

Voltage

48-96V

Rotating speed

1300RPM

Continuous input current

13-80A

Standard Motor wheel is Red of color and less visual appealing.
Wheels by choice … customers customization of EIPG Electric Car Candela I. Upholstery to fit wheel color etc.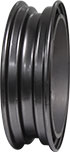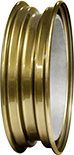 Proposed Body Panel Works …
Top half of Eipg Electric Car Candela I …
Bottom half of Eipg Electric Car Candela I…
*
Top and Bottom Half assembled Eipg Electric Car Project Model of the Candela I
Any suggestions to shape/form etc welcome … Thanks for reading.
Because Ecology & Environment matters Eipg Electric Cars for tomorrows people!
the attachments to this post:

EIPG-Electric-Cars-Project_htm_80ba8105f72e89ef